Laptop Stand,Aluminium Laptop Riser,Ergonomic Laptop Holder Compatible With Macbook Dell More 10-17 Inch Laptops Work From Home Or Office(LS-1)
Regular price
$35.00 USD
Sale price
$35.00 USD
Unit price
per
Sale
Sold out
Why is BEWISER LS-1 a better Laptop Stand?
The material is stronger.
Compared to other products, BEWISER LS-1 uses 2mm thick steel, a simple piece of fairly heavy steel ,one punch molding.This process allows the weight capacity of the product to be higher.
The structure is safer.
It is safer when the laptop is on BEWISER LS-1. The laptop is placed on a flat surface, so you don't have to worry about falling to damage it.
At the same time, we have anti-skid pads on the surface and bottom of the LS-1.Their friction keeps the stand in place and keeps inadvertent bumps from causing serious damage. Also,they allow you to type directly on the laptop keyboard without losing balance.
The design is more ergonomic.
The shape of BEWISER LS-1 is machined into an angled "J-like" to prop up your laptop or iPad to an 18-degree angle. Eighteen degrees is a very specific angle. Any lower and the BEWISER LS-1 wouldn't prop up your laptop screen to a proper ergonomic height. Any higher and the typing angle would be uncomfortable. LS-1 relieves the pressure on your neck and shoulder from lowering your head. The same goes for typing at this angle. The 18-degree angle makes it comfortable to type directly on the laptop keyboard without causing wrist fatigue.
The function is more excellent.
BEWISER LS-1 does more than just adjust your line of sight. The design of small holes on the LS-1 helps the air flow, making the heat dissipation of the laptop easier to achieve.On the backside, you'll find a cutout in the frame for cable management.Most laptop stands come with some form of cable management and BEWISER LS-1 works just as you'd expect.
Share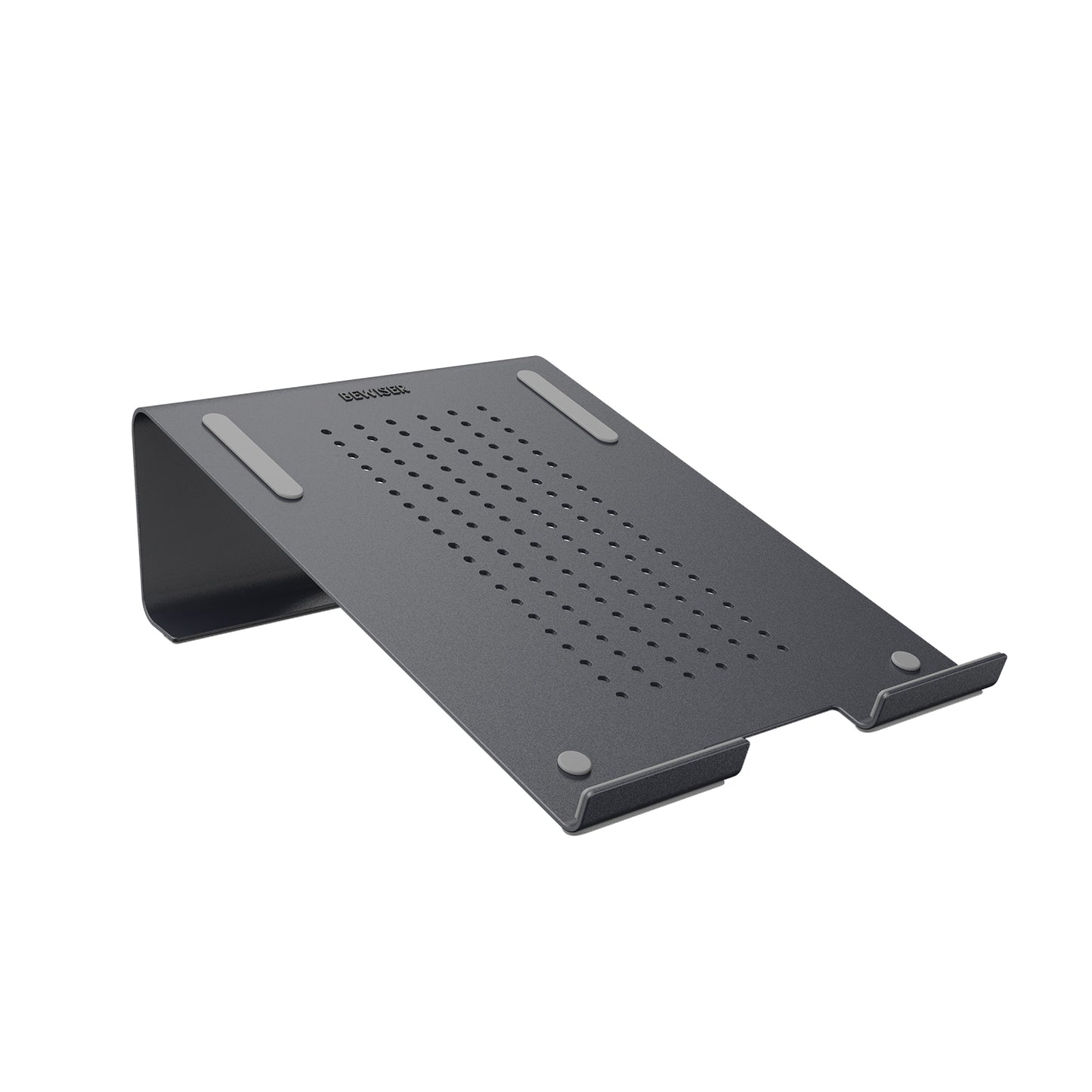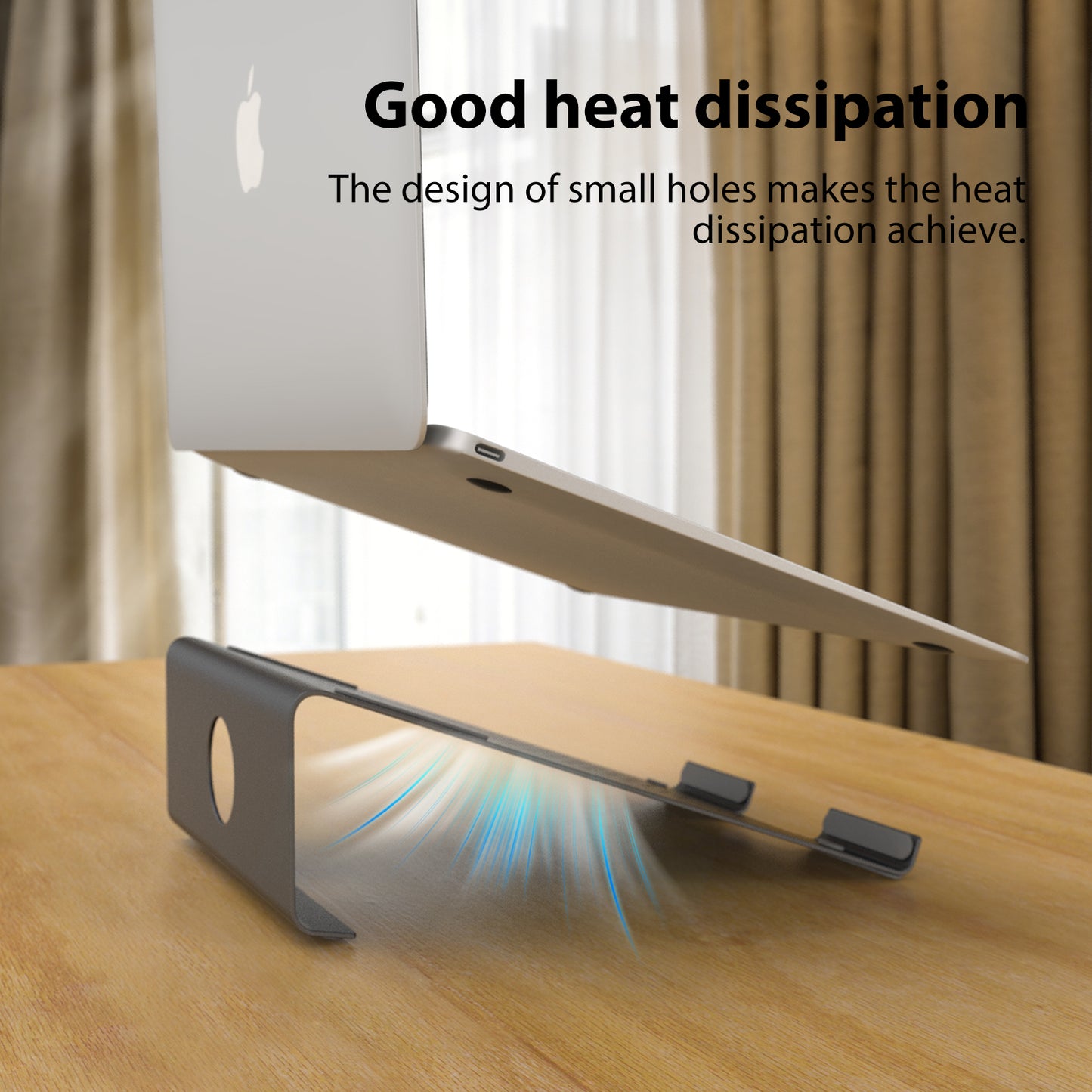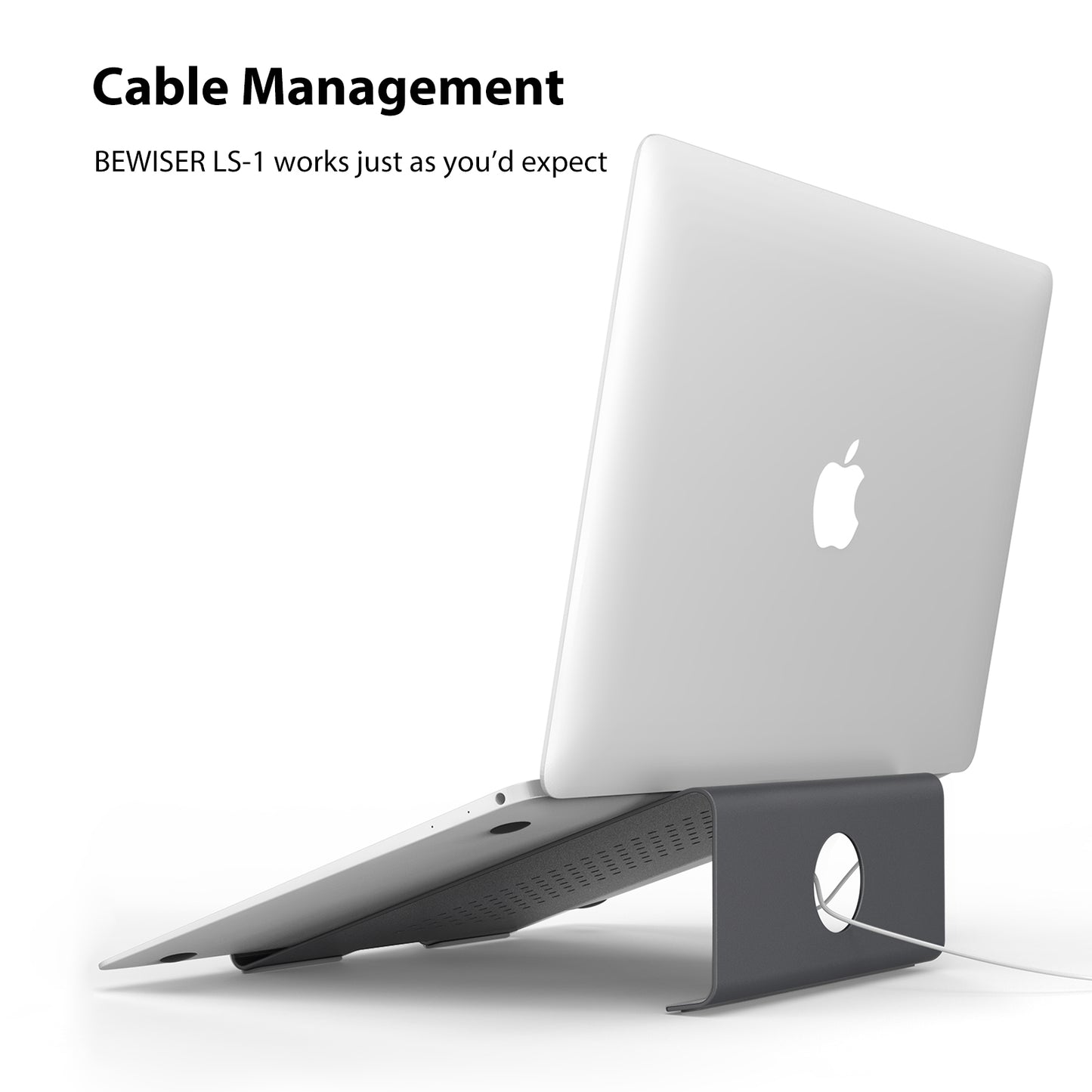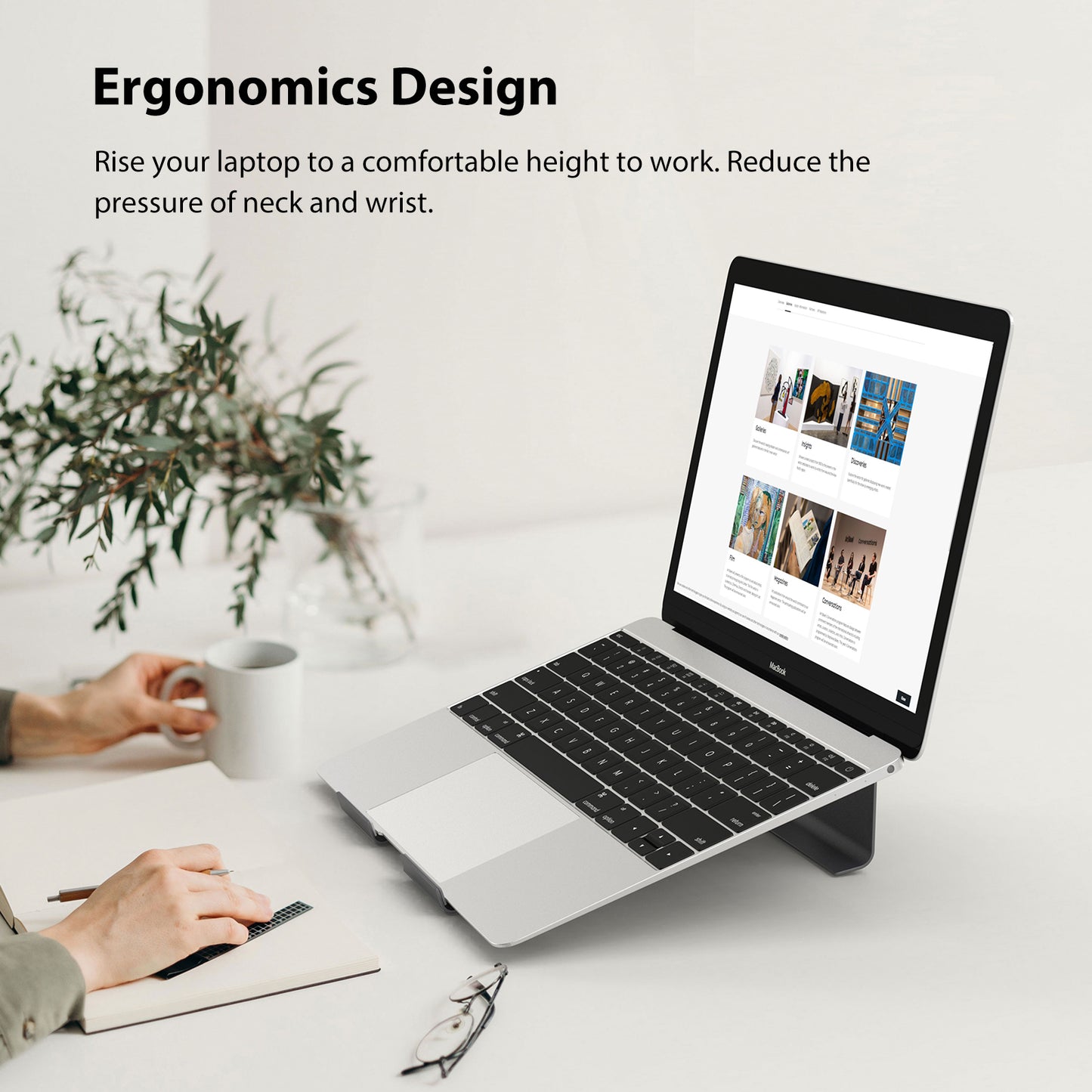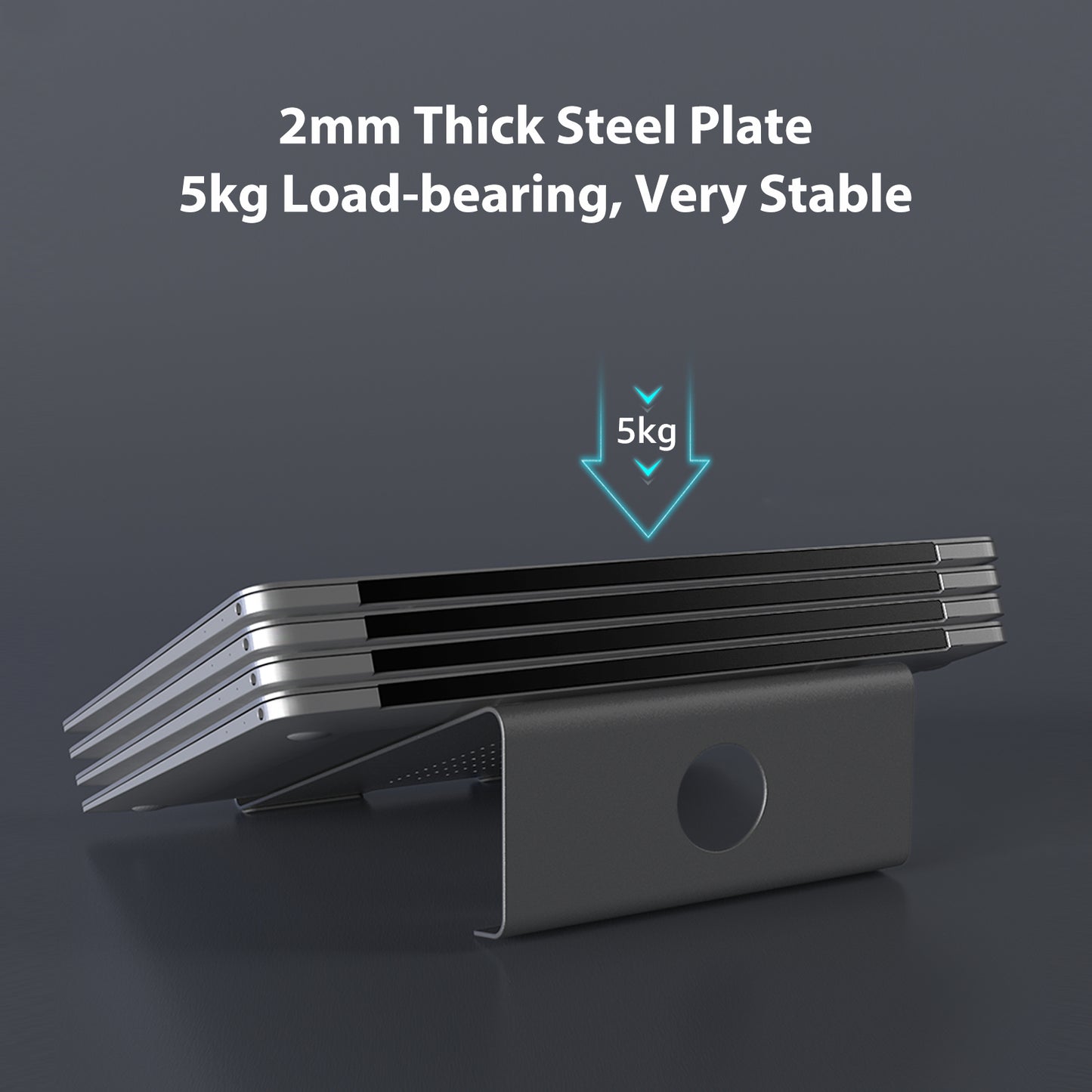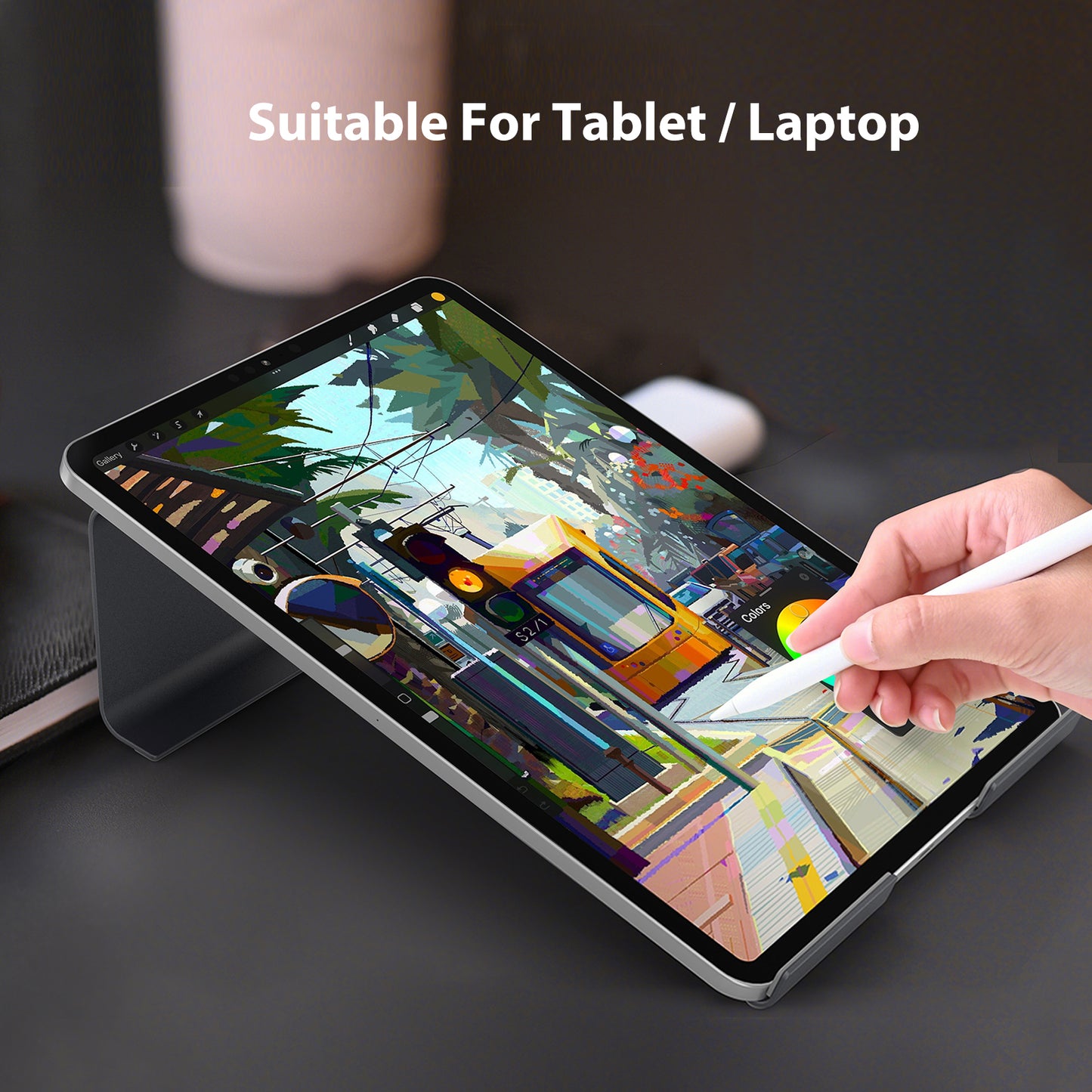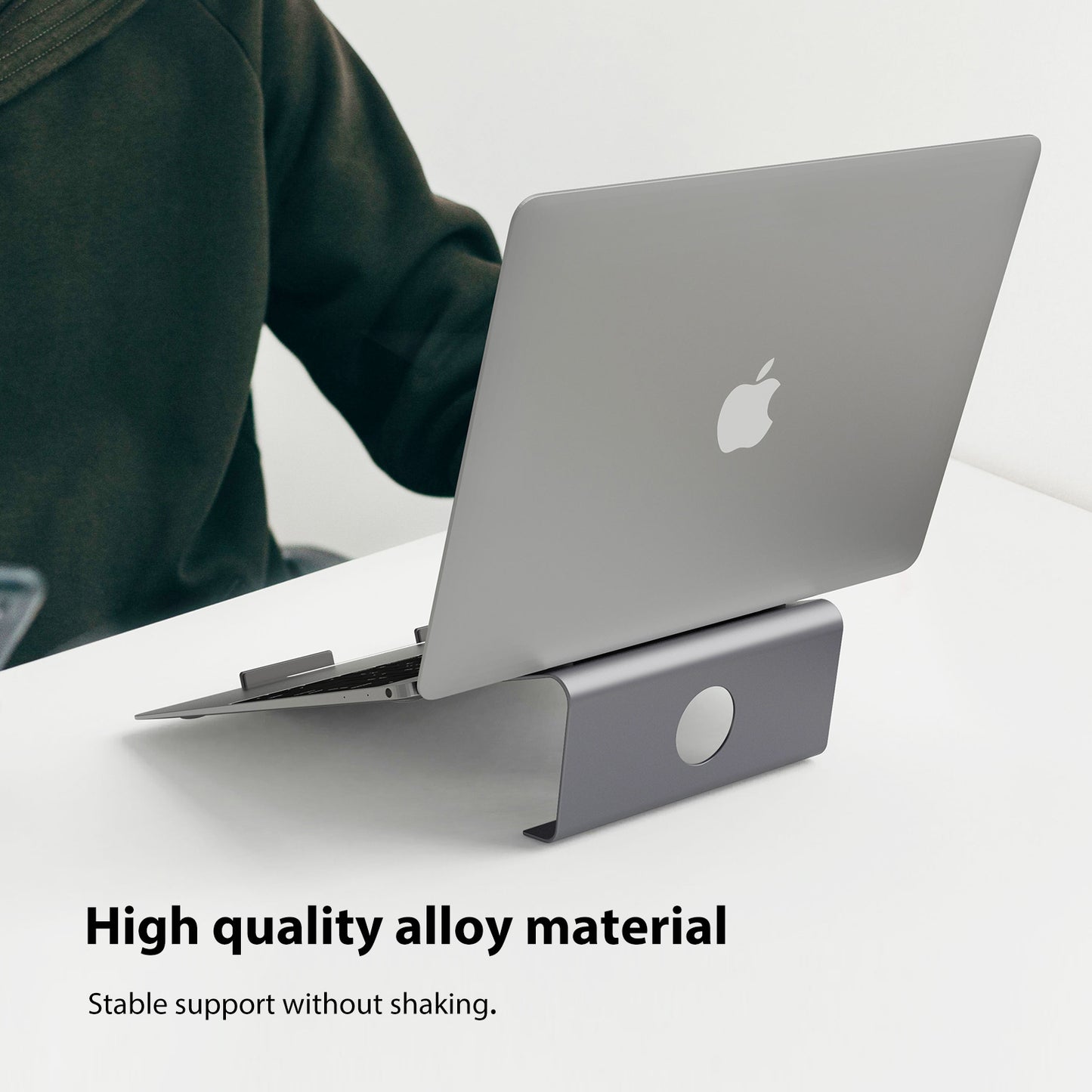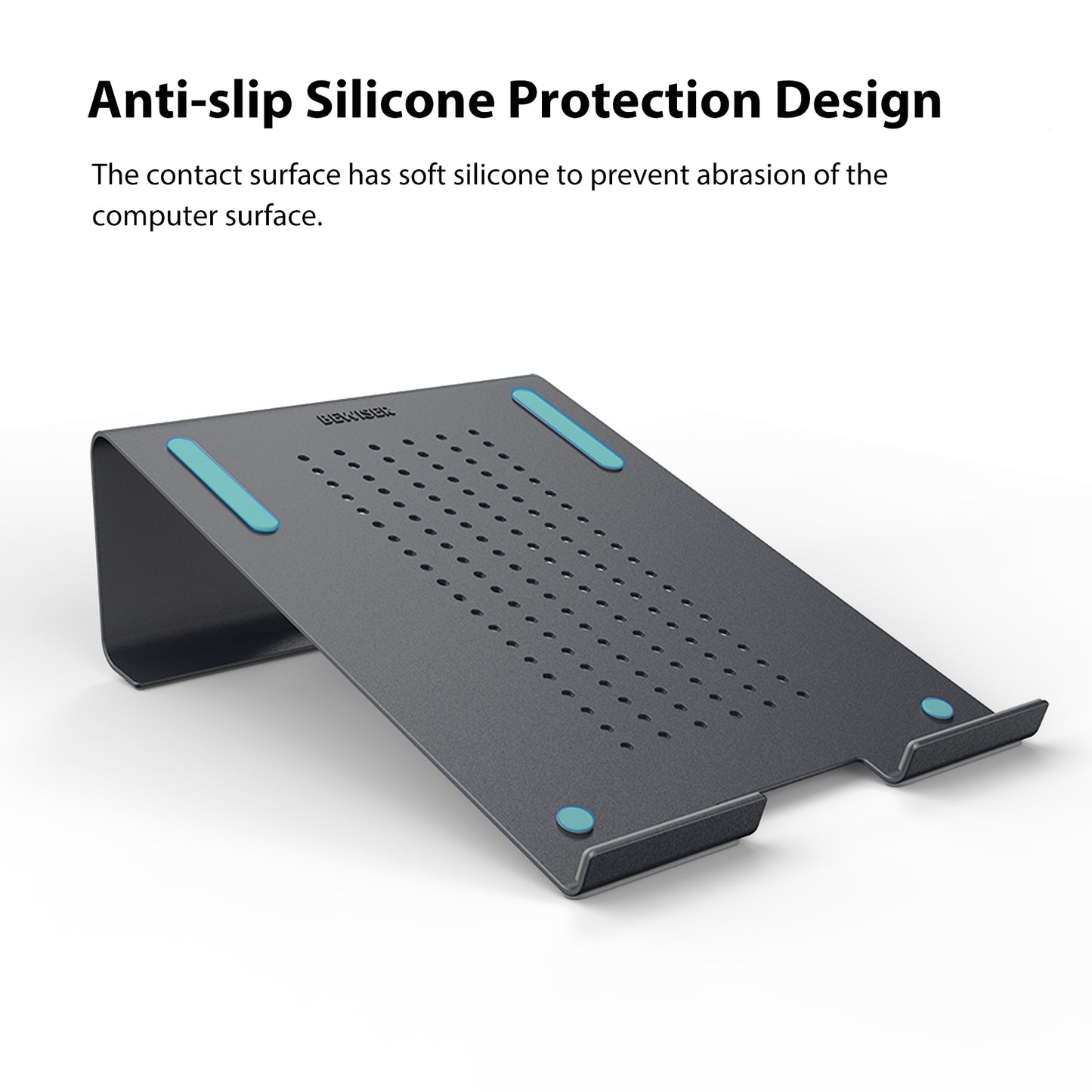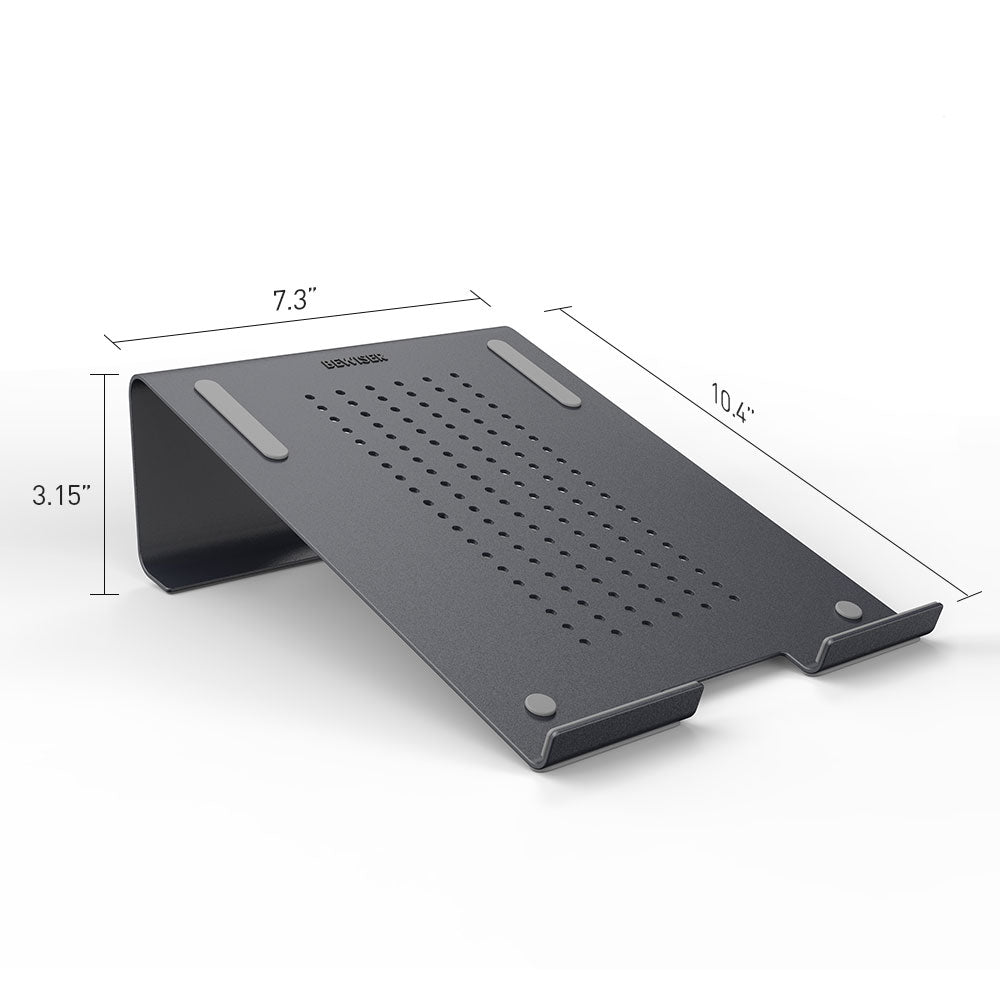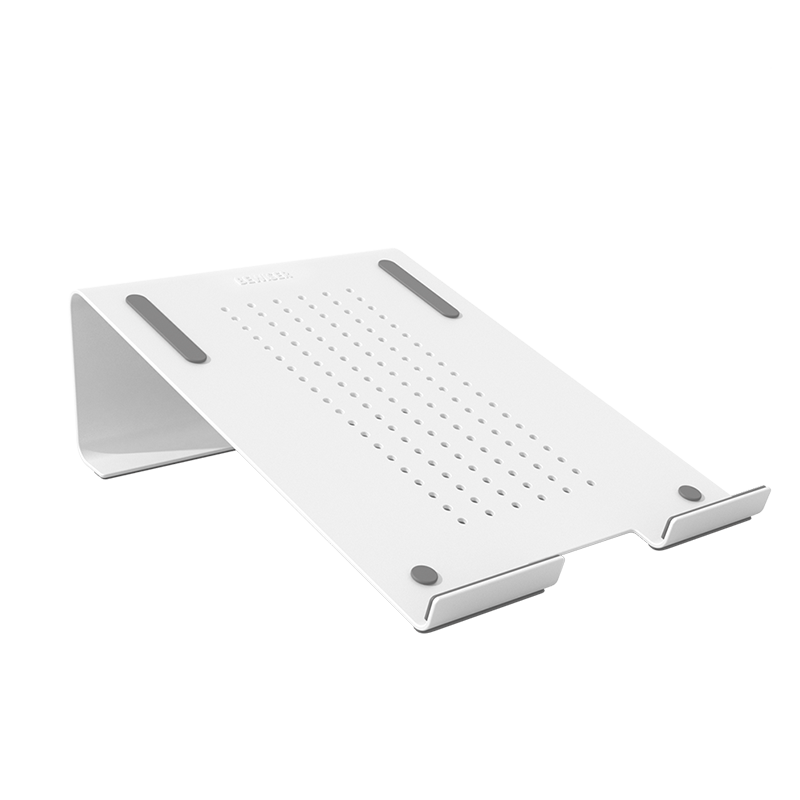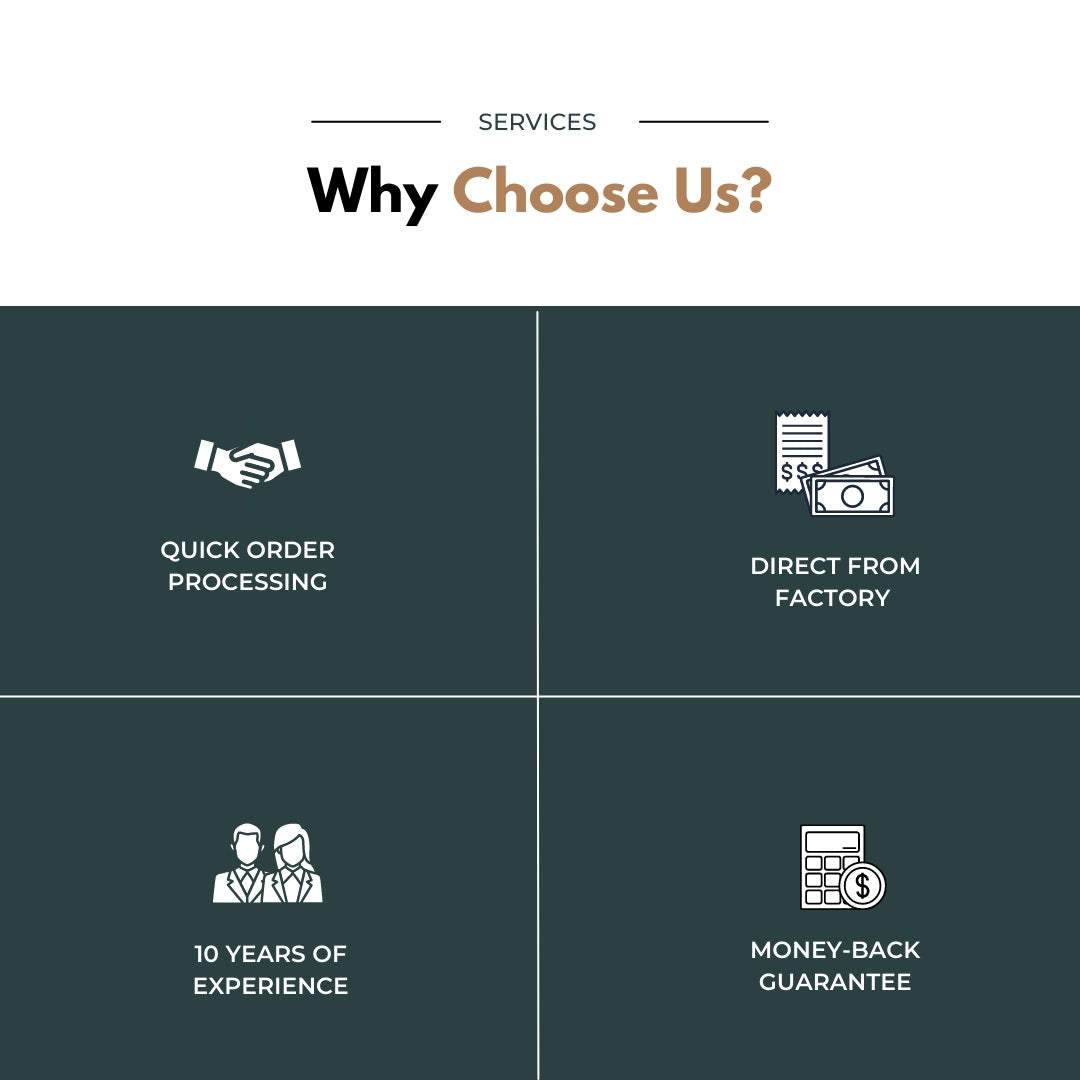 Our Phone and Tablet Stands - Your Gadgets' New Best Friends!
✔ Competitive Prices: Quality without compromise.
✔ Fast Order Processing: Ready to ship in 3 days.
✔ Estimated Delivery: 7-15 business days.
✔ Secure Online Shopping: Your data is safe with us.
✔ Satisfaction Guarantee: We'll make it right.